next time you encounter a stressful day at the office, detox and relax by trying these simple poses.
Wonky Post-Work Flow
To begin, try . . .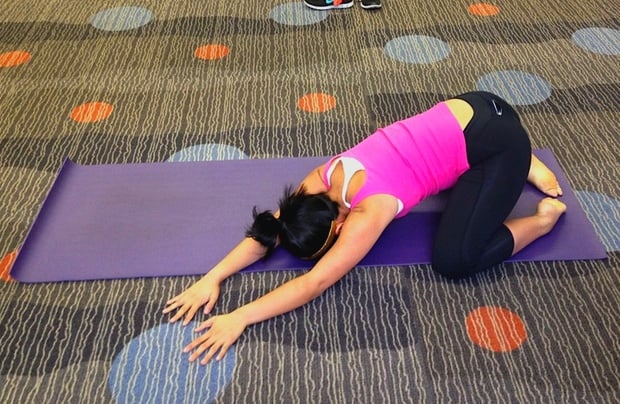 Child's pose side stretch: Walk the fingertips to the left and sink the right hip toward the right heel. Right fingertips can inch past the left. You'll feel the deep stretch through the right side body. Repeat on other side.

To release back muscles, try . . .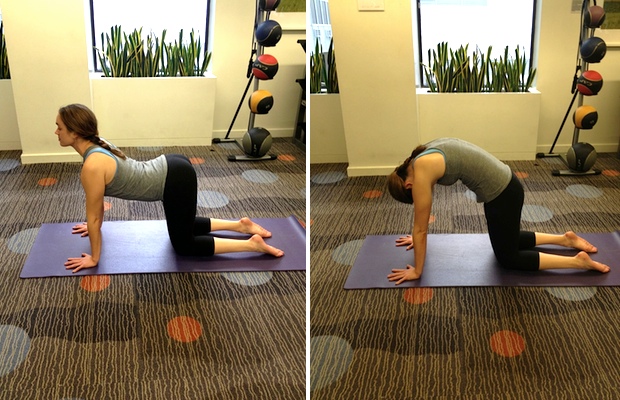 Cat-cow: Inhale while arching your back. Exhale while rounding your spine and tucking in your chin. This will "release the muscles in the back and activate the nerves in the spinal column."
To warm the body, try . . .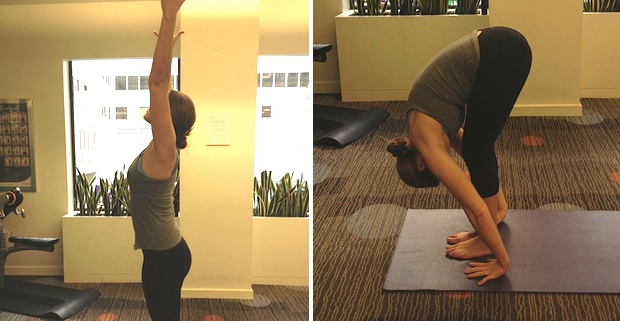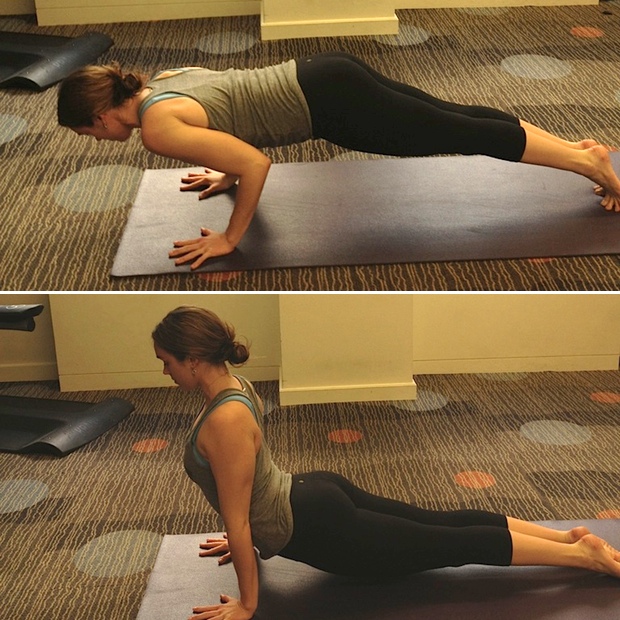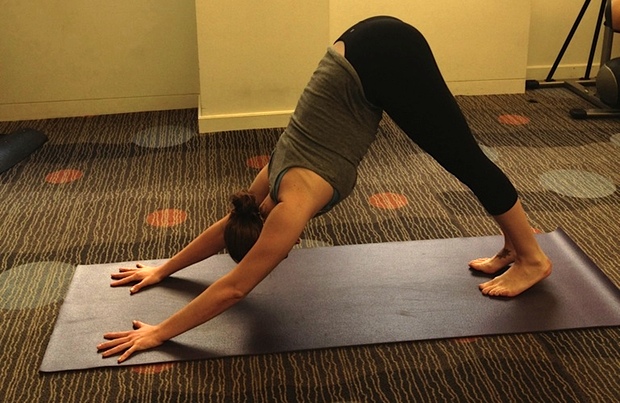 Sun salutation A: Extend arms toward the sky, then breathe deeply while folding the body toward your toes. Slowly rise up to half lift and then down to chaturanga. From chaturanga, move into upward-facing dog, then downward-facing dog.
To release hips and activate quad muscles, try . . .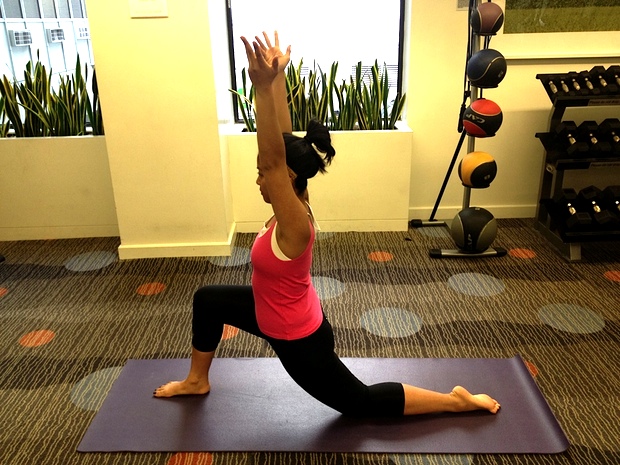 Crescent B: Make sure knee stays over ankle to protect the knee joint. Engage both the front and back legs so you get a stretch through the front and back quads. Make sure tailbone remains tucked to engage the core muscles instead of compressing the lower spine.
To open the chest, try . . .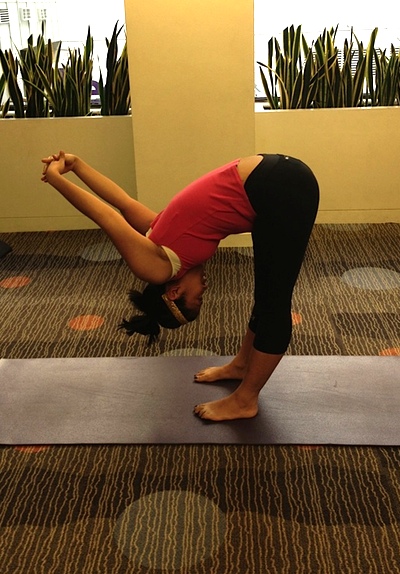 Forward fold: Interlace the fingers behind the back. You can also use a strap or a towel if you are tighter through the shoulders. Let the hands lean toward the left and gaze over the right shoulder, then switch sides to get a deeper stretch.
Finish the flow with child's pose.